Inbal Megiddo and Rachel Thomson offer a delightful programme demonstrating the breadth of expression and depth of emotion found in the cello / piano repertoire.
PROGRAMME
Manuel de FALLA (1876-1946) | Suite Populaire Espagnole
Salina FISHER (1993- ) | Mono no aware (物の哀れ)
Clara WIECK-SCHUMANN (1819-1896) | Drei Romanzen, Op 22
Dmitri SHOSTAKOVICH (1906-1975) arr. Levon ATOVMYAN | Two pieces
Nadia BOULANGER (1887-1979) | Trois Pièces
Johannes BRAHMS (1833-1897) | Sonata in F, Op 99
Cellist Inbal Megiddo has performed as soloist with many of the great orchestras and in major concert halls around the world, including recitals at the Kennedy Center, Carnegie Hall, and the Staatsoper in Berlin, and concerto performances with the Berlin Symphony at the Philharmonie. Maestro Zubin Mehta describes her as "an extremely talented, very musical musician." At her New York debut at the Lincoln Center her playing was hailed by the press as having "magical expression and technical expertise." She has a "warm lustrous communicative way… the performance was sincerity personified!"
Megiddo is Senior Lecturer in Cello at the New Zealand School of Music at Victoria University Wellington, and is a member of the Te Kōkī Trio.
Pianist Rachel Thomson regularly performs with some of the country's leading musicians. She has toured on numerous occasions for Chamber Music New Zealand and is a member of various chamber ensembles including the Koru Trio. A past graduate of Victoria University of Wellington and the Cleveland Institute of Music, she has worked as an orchestral pianist with the NZSO, Orchestra Wellington, and the Christchurch Symphony Orchestra. Rachel is also active as a teacher, adjudicator and accompanist.
ACKNOWLEDGEMENT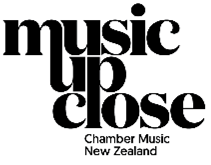 This concert is presented in association with Chamber Music New Zealand (CMNZ). The CMNZ Regional Series is supported by The Deane Endowment Trust Artist Development Fund.
PATRONS OF THE MUSEUM
The CMNZ concerts are a new venture for the Musical Museum and have been made possible by the generous donation of Patrons of the Museum. If you would like to become a new Patron in 2021 please email us.